10 things that I bought on Black Friday and Cyber Monday Black Friday and Cyber Monday frenzy is over for this year. We are waiting for 12 days of Christmas and New Year deals. After a long weekend, when I went to office, my co-workers asked me what things I bought. Here is the detailed answer for those who wanted to know what I got.
Before Black Friday / Cyber Monday, I made a list of things to purchase in Taskade. Taskade comes handy for everything: note taking, mind maps, reminders, kanban board etc. Please sign up using my link 🙂 ❤
Let me save your time; below are the stuffs I got.
Pixel 3a (Just black)
Wacom Tablet
Amazon Alexa Smart Plug
Mailbird
Darwin Mail App
Slidebean
Glasswire Elite
12 Min Micro Book Library
Peggy's Cove Jigsaw Puzzle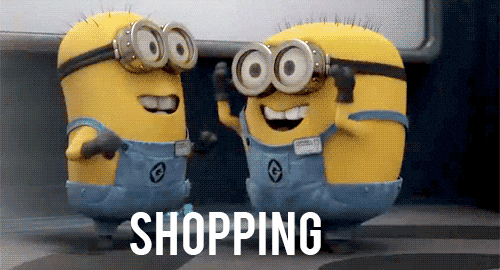 Here are the 8 things that I bought on Black Friday and Cyber Monday
Google Pixel 3a (Just Black)
Pixel 3a – I purchased it for my wife. I got her iPhone SE couple years ago. Few months ago, accidentally fell into a pool. Since then, it started behaving erratically: green screen and in some instances, it just shut downs. I got iPhone SE for $150 in a deal with Boost mobile.
Repairing it doesn't make any sense. I have already tried resetting couple times; reselling it doesn't yield better price. I convinced her to wait till Black Friday.
Initially thought of getting her iPhone 11, but it's too expensive. I am not a person who buys a phone with the carrier deals. They charge you more every month (unless you are in big group plan), at the end you will end up paying more than the mobile cost.
Right now, I am with Spectrum mobile paying just ($14 / month) (I don't use data 😊) and my wife uses Google Fi. Together, the monthly cost will be $35.
Let's come back to Pixel 3a. I got it at Google store for $249 + tax. I ended up paying around $268 + free shipping. It sleek, stylish, and the performance is par. It uses older version of processor, but still the performance is good for daily usage like calls, texts, social and photos.
Camera is great, we tooks a couple photos in a night mode and compared it with iPhone SE. Pixel 3a stands out in every aspect. Transferring data is hassle-free. Pixel 3a comes with necessary accessories for data transfer, thanks Google.
Overall: $249 is a worth investment for next couple years.
PS: Now the price went up $100 more. I believe the deal will be back for Christmas.
PPS: I insisted my wife to get Purple-ish color, but she ignored it. 😒
You can buy Google Pixel 3A at Amazon
Wacom Tablet
I got the refurbished Wacom tablet for my YouTube channel. It comes with 3 bonus software (Painter Essentials 7, After Shot 3, and Paint Pro) and 3 nips for free. It is not a Bluetooth version, you need to connect it via USB cable to sketch.
Amazon Smart Plug w/ Alexa
I already have Echo, Echo Show and Echo Dot (2), for my office room I got this Amazon Smart Plug which got released couple months ago. I got this at Lowes for $5. Regular price is $25.
Mailbird
Mailbird is the email client specially made for Windows. If you don't like default Outlook app in Windows 10, then Mailbird is one of best email client in the market. It has free, personal, and business plan. You can integrate essential apps like WhatsApp, Facebook, Google Keep, Twitter etc in the Personal plan.
You can add multiple email accounts and check your email in the Unified Inbox.
I bought the personal plan for about $33 bucks on Black Friday. Now it is available for $40.
Darwin Mail App
Mailbird is a client software where as Darwin Mail App is a web app for your email accounts (GMail). I have already posted a deal about Darwin Mail App. I got it for $20 I guess which is lifetime price including all the future updates.
Invideo
It's my latest purchase to create a videos for my channel. Using Invideo, you can produce eye-catchy videos using the built-in templates or you can create it from scratch. Stay tuned for my productions 💖.
You can purchase it for $49 lifetime license right now.
Slidebean
Slidebean is an online presentation tool which is powerful and AI-powered. I got it at Stack Social; I was using Google Slides before, I was waiting for this deal to come live from past several months.
If you are planning to create stunning presentations, then Slidebean is an excellent choice.
Glasswire Elite
Glasswire Elite is a excellent Firewall for your operating system, it offers more features than just being firewall. You can monitor your WiFi usage, get timely prompts, traffic information, how many devices connected to the WiFi etc.
It detects spyware, malware, bandwidth hogs etc. If anything changes in your network or unusual stuff happens in your system, you can check out in the Alerts tab in Glasswire.
I got Glasswire Elite subscription for 3 years at Stack Social.
12 Min Micro Book Library
Again its a Stack Social buy, its a library of books where you can complete a book in just 12 minutes. If you waiting in a queue or board a train/flight, or traveling in a subway, then 12 Min Micro Book Library is must-have app in your mobile.
This is the lifetime deal where you can read or listen micro book in 12 minutes. New books getting released every week, so you never run out.
Peggy's Cove Jigsaw Puzzle
This puzzle I got it for my kids. It's for adult as well, because it is tough to assemble whopping 1000 pieces. I got this at Costco for $7. Also, we got couple Disney puzzles at Walmart for $10. It's a time killer and you will have a excellent family time.
That's it from my side, please share what you purchased in the comment section.
---
Check it out Deals Rookie website daily. We post unique deals, new and exciting products and services every now and then.
Important Note: It is your responsibility to check out the specifications and terms of the deal/service.
Deals Rookie gets benefits from the sales that made on the Deals Rookie website through a revenue share agreement. All revenue goes towards the running costs.
NaveenKumar is a deal hunter and professional software tester. His ramblings will be about anything related to technology.