Offliner Pro: Lifetime Subscription for $29.99 – Offline Pro is an application for your Windows, Mac, or Android devices helps you to download the content from the internet for your offline view. This app will help you to save your cellular data plan by download the images, videos, audios etc for your offline view.
It helps you to organize the contents which you downloaded with intuitive interface.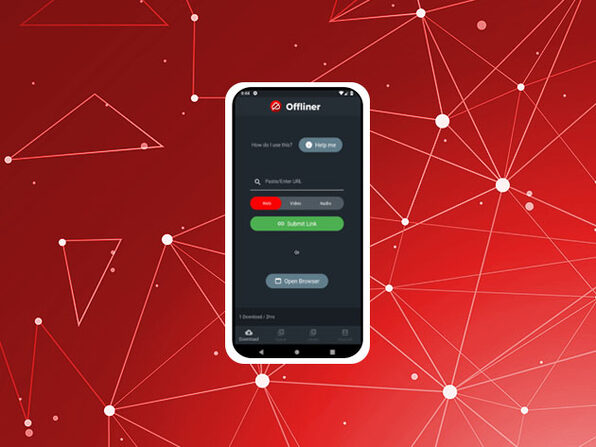 How to grab this lifetime deal on Offliner Pro?
Click here to purchase this lifetime deal for $29.99 only
Head to the above link to complete your purchase which includes future updates and works with your Windows, Mac, or Android device.
This is the lifetime deal with unlimited downloads, priority downloads, and all the updates included as I mentioned above.
Download all the stuffs you need when you are in WiFi and view it anytime during travel, places where you do not get the reception like New York City Subways etc.
Features
Download favorite content from all websites

Avoid getting bugged by an endless amount of ads

Save files using Wi-Fi, 3G, 4G, or LTE connection

Manage your content within the app

Play audio & video files in background mode

Works with all Bluetooth accessories: headsets, car, etc

Web downloads work with all websites

Video/Audio downloads work with 100+ popular websites (Soundcloud, Youtube, Vimeo, Facebook)

Save content to external storage or SD card
---
Click here to purchase this lifetime deal for $29.99 only
Check it out Deals Rookie website daily. We post unique deals, new and exciting products and services every now and then.
Important Note: It is your responsibility to check out the specifications and terms of the deal/service.
Deals Rookie gets benefits from the sales that made on the Deals Rookie website through a revenue share agreement. All revenue goes towards the running costs.
NaveenKumar is a deal hunter and professional software tester. His ramblings will be about anything related to technology.